Looking back no-one could have guessed what 2020, 2021 or even 2022 was going to look like when we first heard of the pandemic outbreak overseas. So, what is 2023 going to look like?
Before speaking about 2023 we would like to take this opportunity to thank all the teachers, students and parents that have come for an excellent time at Kokako Lodge (Hunua, Auckland). It has been great for our sanity to have you with us and we could tell from the looks on your faces that we have really filled a need in you too.
Media are talking about staff shortages, inflation and further COVID outbreaks so it looks pretty clear 2023 is going to continue to have some challenges?
As you might've guessed we have a special penchant for EOTC (education outside of the classroom). Apart from taking your traditional 'academic' subjects and bringing them out into the 'real world', EOTC is a really great platform for opening a conversation into and building on resilience, anxiety control and self-awareness.
Bring your students out for 2023 (we have some funding available if required) and let them experience our kaupapa "I Am Me – I Am Worthwhile". We can cater for day or overnight programmes, hard or easy, delivering to Unit Standards, science (water sampling) and bush skills.
You're not going to find a better quality environment only 20 minutes from the Auckland motorway with the flexible pricing options we have.
We wish you all the best for your well earned summer break and we look forward to engaging with you in 2023!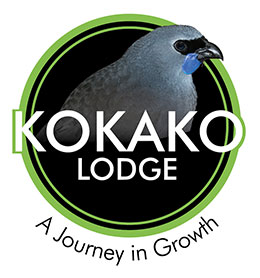 ENDS