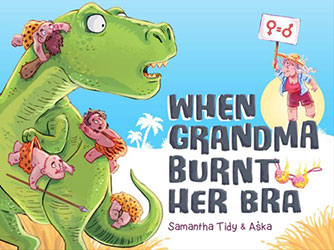 When Grandma Burnt Her Bra uses humour to tell the story of feminism and women's rights, exploring how, throughout history, both men and women have broken down barriers.
Categories: Social History, Women's Rights, Feminism for Early Learners plus Picture-Books, New Zealand Children's Books.
Reading Age: 5 to 9 years

RRP: Hardback picture-book NZ$24.99
Imprint EK Books published by Exisle Publishing.