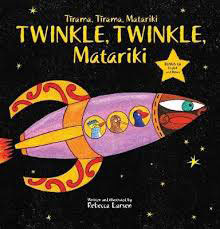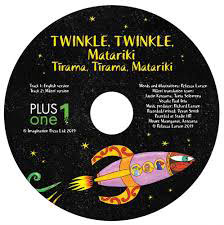 Includes Bonus CD.
Pukeko, Kiwi and Hoiho are off on another adventure. This time they are heading off into space on an important journey to learn about the nine stars of Matariki.
In Maori astronomy, each star aligns with a meaning. In this beautifully illustrated book, each of the meanings is described alongside a fun action.
Twinkle, Twinkle, Matariki is written in English and Maori and the text can be sung to the much-loved children's song Twinkle, Twinkle Little Star.
Beautifully illustrated by author Rebecca Larsen who says "I am really excited to be part of the Tauranga Moana Matariki celebrations this year and I've been learning about how the star cluster is viewed and how it will translate into what the year ahead might yield. Many cultures around the world acknowledge this star grouping. I was particular inspired by the work of Maori astronomer Dr Rangi Matamua.
Twinkle, Twinkle Matariki is translated into Maori by Justin Kereama and Tania Solomona. A bonus CD accompanies the book and features the Maori and English versions of the song sung by Paul Inia with music by Richard Larsen.
Reading age: 3 to 7 years
RRP: NZ$19.99 Picture Book.
Published by Imagination Press Ltd.