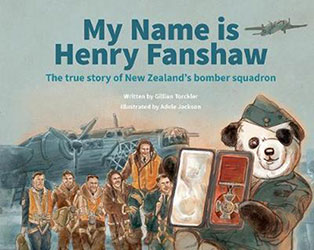 The true story of No:75 Squadron during the Second World War, a fighter pilot unit that included many New Zealanders. They flew more bombing missions than any other British heavy bomber unit.
The story is narrated by Henry Fanshaw, a bear who is a member of 75th Squadron and something of a squadron historian.
Reading Age: 7 to 10 years
RRP: Hard cover picture book NZ$24.99
Published by Bateman Books New Zealand.