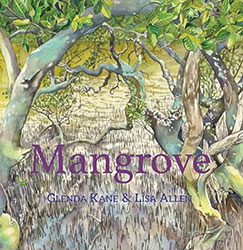 'If you take the track past the big white shack
to the tidal flats where the mud is black
If you sneak to the left between the tides
you'll find the place where mangrove hides.'
Environmental books are more relevant than ever and Mangroves are important eco-systems.
Original paperback edition published by Penguin 12 years ago that sold well in both New Zealand and Australia and remains on the NSW and Queensland Premiers' reading lists. A revamped version in hardback with end-papers and a spine.
Reading Age: 4 to 8 years
RRP: Picture book paperback NZ$24.99
Published by Bateman Books