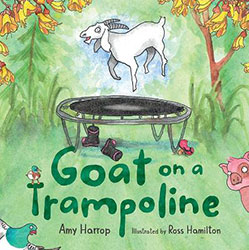 Illustrated by Ross Hamilton.
An adorable story full of humour, endearing characters and the timeless moral of the importance of being kind to others.
Containing distinctly Kiwi references and imagery displayed in a simple rhyming text with lively expressive illustrations this picture-book will appeal to both children and adults, making the book a pleasure to read to a class or as a bedtime story.
Reading Age: 3 to 6 years

RRP: Paperback NZ$21.99
Published by Bateman Books