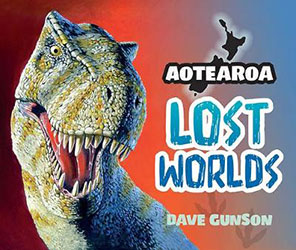 Roar with the Dinosaurs, get lost in history and experience the weird, wild and wonderful animals and plants of ancient New Zealand in this exciting new book.
Kids love dinosaurs and all the other curious beasts that are no longer around. Let them rediscover the past in this fantastic book by this talented children's natural history author and illustrator.
Reading age: 8 to 12 years or upwards as this book is packed with interesting facts on each species of dinosaur that roamed Aotearoa in ancient times.
RRP: Paperback picture-book NZ$19.99
Published in New Zealand by Bateman Books