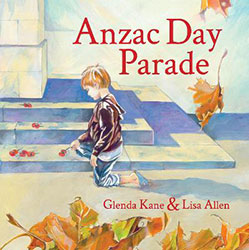 A small child asks a veteran Why do we have an Anzac Day Parade?
His question is answered by the veteran in a way that does not glorify war but shows respect for those that died fighting during some major historical events between 1939 and 1945 which eventually led to peace.
Reading age 5 to 8 years.
RRP: Hardcover picturebook NZ$24.99
Publisher: Bateman Books