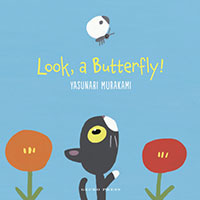 A light-as-a-feather story in board book format to share with the very young, told in shapes and colours.
Look! A white butterfly! Flit and flutter through the blue sky. The butterfly comes to rest on a flower, and—pop—the flower opens.
Pop! Pop! Pop! All the flowers open: red, blue yellow, pink, orange…
Flutter flit through the sky. The butterfly lands on a cat, and …meeeoow! Let's play!
Reading age 1 to 3 years.
RRP: Board Book NZ$14.99
Publisher: Gecko Press