Attention Teachers & School Librarians:
Displayed on this page are links to overviews of the latest books which have been released in New Zealand within the last two or three months. Included in each overview or review is the reading age and recommended retail price or RRP of each publication.
The Book Reviews Library image on the right of this page takes you to our archive of books released in the last 2 years.
Attention Bookshops and other suppliers to NZ Schools:
To advertise on this page please email salesmanager@tstnz.com
or phone 03 366 0500 or text 021 183 2280.


Posted July 3rd a variety of titles
Cultural heritage pick for young and old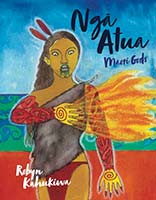 Nga Atua – Maori Gods by Robyn Kahukiwa


A book to treasure for young and old, Robyn Kahukiwa's Nga Atua: Maori Gods takes the reader on a visual journey while imparting simple and effective explanations of the major Maori gods. Read more…
Historical romance for holiday reading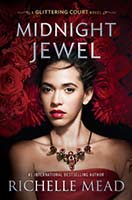 Midnight Jewel by Richelle Mead


The Selection meets Reign in this dazzling trilogy of interwoven novels about three girls on a quest for freedom and true love from #1 internationally bestselling author Richelle Mead. Read more…
A mystery novel on dealing with life and death for young adults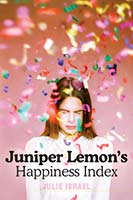 Juniper Lemon's Happiness by Julie Israel


Funny, warm, and moving, Juniper Lemon's Happiness Index is a contemporary YA novel about loss, how deeply we can know others, and making our own happiness; perfect for fans of Sara Zarr and Jandy Nelson's The Sky Is Everywhere. Read more…
An entertaining tale with a serious message for 9 years and under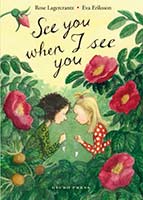 See You When I See You by Rose Lagercrantz


Dani is on a school trip to the zoo, and the teacher tells the children how to stay safe and not get lost. Read more…
A Life in Science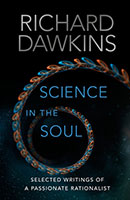 SCIENCE IN THE SOUL by Richard Dawkins


A new anthology of essays and previously published and unpublished work by the brilliant evolutionary biologist, author of The Selfish Gene and The God Delusion. Read more…
An hilarious book with a serious message for students and teachers alike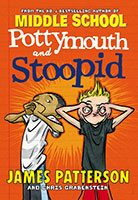 POTTYMOUTH AND STOOPID by James Patterson


Tired of being bullied, middle-school underdogs 'Pottymouth' and 'Stoopid' finally fight back with the power of funny. Read more…
Children's Comedy Fiction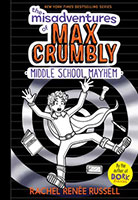 The Misadventures of Max Crumbly 2 by Rachel Renée Russell


From 1 New York Times bestselling Dork Diaries author Rachel Renee Russell comes the second book in an all-new series about Max Crumbly and his daily ups and downs in middle school. Read more…
A stand alone "Who Dunnit" Thriller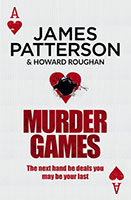 MURDER GAMES by James Patterson


A gripping stand-alone thriller from bestselling author James Patterson. Read more…
An eerie thriller for adults and young adults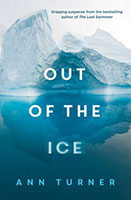 Out of the Ice by Ann Turner


'A cinematic page-turner' Weekend Australian. By the bestselling author of The Lost Swimmer, a tense, eerie thriller set in the icy reaches of Antarctica. Read more…
A classic spy adventure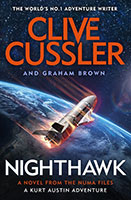 NIGHTHAWK by Clive Cussler and Graham Brown


The latest Kurt Austin action-packed NUMA Files adventure novel from the UK No. 1 bestseller Clive Cussler. Read more…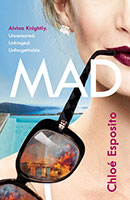 MAD by Chloe Esposito


The first in a series of dark, sexy thrillers set across London and Sicily. Read more…
Jack Ryan's back!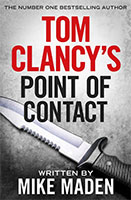 Tom Clancy Point of Contact by Mike Maden


Secrets are the foundation of intelligence work, but Jack Ryan Jr's about to find out that the deadliest secret of all may be standing right next to him. Read more…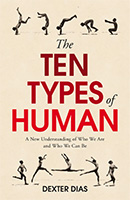 The Ten Types of Human by Dexter Dias


This book will introduce you to ten people. In a way, you already know them. Only you don't – not really. In a sense, they are you. Read more…
Teambuilding Pick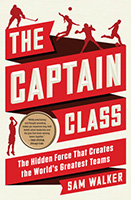 The Captain Class by Sam Walker


THE HIDDEN FORCE THAT CREATES THE WORLD'S GREATEST TEAMS. Read more…
Book Pick on Leadership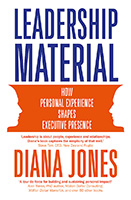 LEADERSHIP MATERIAL by Diana Jones


HOW PERSONAL EXPERIENCE SHAPES EXECUTIVE PRESENCE. Read more…
Teen Romance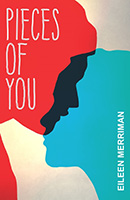 PIECES OF YOU by Eileen Merriman


Wise, tough, heart-breaking, funny, this compulsive love story is about facing your demons. Read more…
Picture book on old dogs and children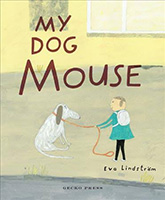 My Dog Mouse by Eva Lindström


Friendship, humour and heartbreak in one dog walk: for anyone who knows what it is to love an old, slow dog with ears as thin as pancakes. Read more…
A fascinating novel on how to save others and
at the same time save ourselves.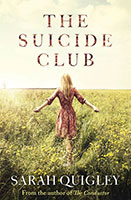 THE SUICIDE CLUB by Sarah Quigley


Three misfits – close to genius, close to the brink – come together in a desperate love triangle in this compelling novel. Read more…
Getting through the bad times to gain a greater appreciation of your life.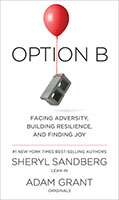 Option B by SHERYL SANDBERG and ADAM GRANT


From Facebook's COO and Wharton's top-rated professor, the 1 New York Times best-selling authors of Lean In and Originals: a powerful, inspiring, and practical book about building resilience and moving forward after life's
inevitable setbacks. Read more…
Picture Book Pick
WE'RE ALL WONDERS by R J Palacio


A stunning new picture book from the author of the international bestseller Wonder. Read more…
Welcome to the original game for the English Throne.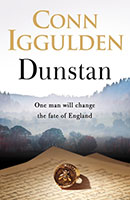 DUNSTAN by Conn Iggulden


From acclaimed historical writer Conn Iggulden comes a novel set in the red-blooded days of Anglo-Saxon England. Read more…
A 12th Century romance based on a true story.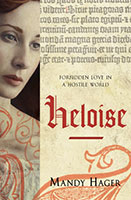 HELOISE by Mandy Hager


What happens when the 12th century's most famous French lovers are caught in the crossfire of factions, religious reform and blind ambition? Read more…
A children's adventure set in Second World War Britain.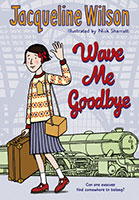 WAVE ME GOODBYE by Jacqueline Wilson


Award-winning, bestselling and beloved Jacqueline Wilson tells the fascinating, moving story of a girl sent away from home as an evacuee during the Second World War. Read more…
It's the TURNERS again!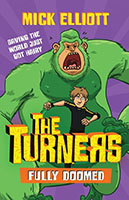 Fully Doomed by Mick Elliott


This time, it's global! Can Leo Lennox save the world's Turners from destruction? Read more…
12 Stories featuring Jack Reacher all in one volume!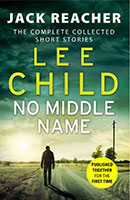 NO MIDDLE NAME by Lee Child


The complete Jack Reacher short stories, published together for the first time, from the number one bestseller Lee Child. Read more…
A book for children on respecting the privacy of others.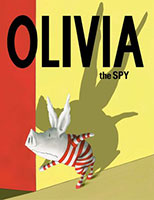 Olivia the Spy by Ian Falconer


Everyone's favorite pig is about to have a birthday…but will her penchant for eavesdropping lead to more than presents? Read more…
An hilarious picture book about a family pet!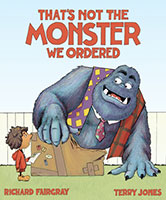 THAT'S NOT THE MONSTER WE ORDERED by Richard Fairgray and Terry Jones


Imagine owning your very own monster … but what happens when the monster you ordered isn't quite what you expected? Read more…
2 Maori Language Books for young children.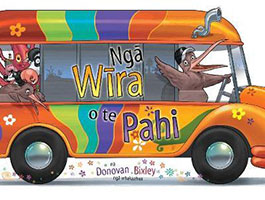 Nga Wira o Te Pahi – The Wheels on the Bus by Donovan Bixley


"Ko nga wira o te pahi ka taka-huri-huri …" E mohio whanuitia ana tenei waiata. Read more…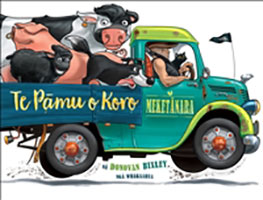 Te Pamu o Koro Meketanara – Old MacDonald s Farm by Donovan Bixley


"Ko nga wira o te pahi ka taka-huri-huri …" E mohio whanuitia ana tenei waiata. Read more…
Healthy Living Book Pick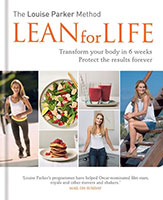 The Louise Parker Method by Louise Parker


The quickest most do-able approach to body and lifestyle transformation. Read more…
Biography of a Brain Surgeon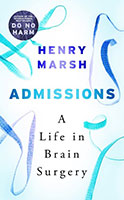 Admissions by Henry Marsh


A provocative and heartfelt new book from the brain surgeon and bestselling author of DO NO HARM. Read more…
A Modern War Story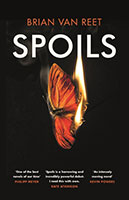 SPOILS by Brian Van Reet


'I read this with awe. Spoils is a harrowing and incredibly powerful debut which shows war in all its complexity and viciousness and which attempts to humanise it through extraordinary and conflicted characters' Kate Atkinson. Read more…
Adult Comedy in time for Mother's Day!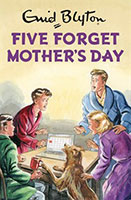 Five Forget Mother's Day by Bruno Vincent


A brand new Enid Blyton for Grown-Ups, especially for Mother's Day! Read more…
Children's Comedy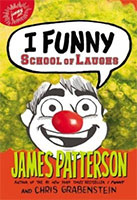 I FUNNY: SCHOOL OF LAUGHS by James Patterson


Jamie Grimm faces his toughest gig yet in book five of the brilliant I Funny series! Read more…
Wordplay Fiction for Children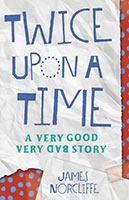 TWICE UPON A TIME by James Norcliffe


A very good very bad story. Read more…
Science Fiction Suspense Thriller for Teens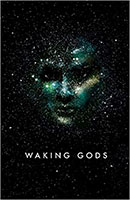 Waking Gods by Sylvain Neuvel


In the gripping sequel to Sleeping Giants, which was hailed by Pierce Brown as "a luminous conspiracy yarn . . . reminiscent of The Martian and World War Z," Sylvain Neuvel's innovative series about human-alien contact takes another giant step forward. Read more…
Teen Fantasy Adventure Fiction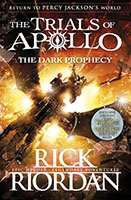 THE DARK PROPHECY (THE TRIALS OF APOLLO BOOK 2) by Rick Riordan


The second title in Rick Riordan's Trials of Apollo series – set in the action-packed (and hilarious) world of Percy Jackson. Read more…
Psychological Thriller for older teens & adults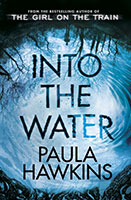 INTO THE WATER by Paula Hawkins


The addictive new psychological thriller from the author of The Girl on the Train, the runaway Sunday Times No. 1 bestseller and global phenomenon. Read more…
2 New Picture Books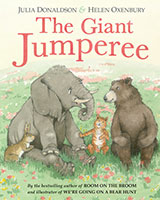 The

Giant Jumperee By Julia Donaldson


Two of the world's most celebrated picture book creators, Julia Donaldson and Helen Oxenbury, team up for the first time in this jaunty animal fable for fans of Room on the Broom and We're Going on a Bear Hunt. Read more…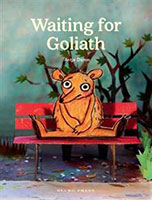 Waiting for Goliath by Antje Damm


Bear waits patiently for his friend.Read more…
Family Cookery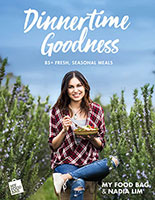 DINNERTIME GOODNESS by Nadia Lim, My Food Bag


Fresh, seasonal dinners the whole family will love. Read more…
Supernatural Thriller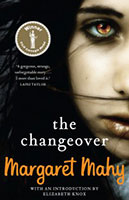 The Changeover by Margaret Mahy


'A clammy hand pressed Laura down to her knees beside Jacko's bed. It was the hand of terror, nothing less.' Read more…
Forensic Detective Mystery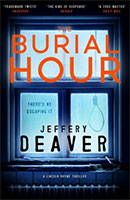 The Burial Hour by Jeffery Deaver


(A Lincoln Rhyme Novel) DANGEROUSLY GOOD. DISTINCTIVELY DEAVER. Read more…
A Tuscan Romance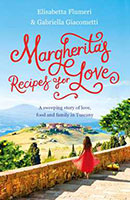 Margherita's Recipes for Love


Escape to the winding cobblestone streets and rolling hills of Tuscany in this delicious, romantic and charming tale perfect for fans of Chocolat and Under the Tuscan Sun. Read more…
An Historical New Zealand Life Adventure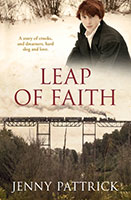 Leap of Faith by Jenny Pattrick


A vivid novel about ingenuity and hard slog, crooks and dreamers, bootleggers and love. Read more…