Attention Teachers & School Librarians:
Displayed on this page are links to overviews of the latest books which have been released in New Zealand within the last two or three months. Included in each overview or review is the reading age and recommended retail price or RRP of each publication.
The Book Reviews Library image on the right of this page takes you to our archive of books released in the last 2 years.
Attention Bookshops and other suppliers to NZ Schools:
To advertise on this page please email salesmanager@tstnz.com
or phone 03 366 0500 or text 021 183 2280.


Tick of your Christmas wish-list for the whole family with these book titles.
Just in Time for Christmas – NEW from the Diary of a Wimpy Kid series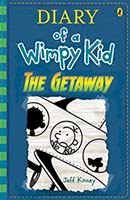 Diary of a Wimpy Kid – The Getway by Jeff Kinney


Greg Heffley and his family are getting out of town. With the cold weather and the stress of the approaching holiday season, the Heffleys decide to escape to a tropical island resort for some much needed rest and relaxation. Read more…
A biography of a great NZ literary editor written by his son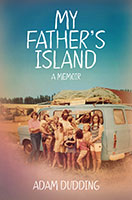 My Father's Island – A Memoir by Adam Dudding


After the death of his brilliant, eccentric father, Adam Dudding went in search of the stories and secrets of a man who had been a loving parent and husband, but was also a tormented, controlling and at times cruel man. Read more…
A poetry selection spanning 40 years plus from one of NZ's most popular poets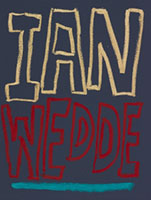 Selected Poems by Ian Wedde


With selections from 1971's Homage to Matisse all the way through to 2013's The Lifeguard, Ian Wedde's. Read more…
Two times Booker Prize winner releases a new novel based on Australian History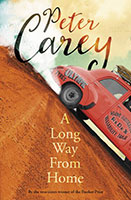 A Long Way from Home by Peter Carey


Irene Bobs loves fast driving. Her husband is the best car salesman in western Victoria. Together they enter the Redex Trial, a brutal race around the ancient continent over roads no car will ever quite survive. Read more…
The new Jack Reacher thriller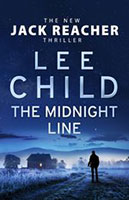 The Midnight Line by Lee Child


Can you wait for the return of Reacher in 2017? Jack Reacher is back, in a new chilling, deadly adventure. Read more…
A 'Save the World' technological thriller involving genetics written for older teens and young adults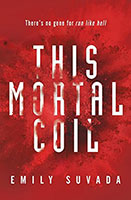 This Mortal Coil by Emily Suvada


In this gripping debut novel, seventeen-year-old Cat must use her gene-hacking skills to decode her late father's message concealing a vaccine to a horrifying plague. Read more…
Hilarious stories for early learners created by 2 New Zealanders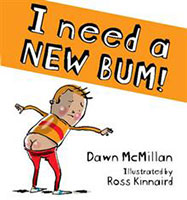 I need a New Bum! And other stories by Dawn McMillan, illustrated by Ross Kinnaird


This is a new release of the famous 2012 book "I Need a New Bum" along with Seagull Sid and the naughty things his seagulls did! Read more…
A debut novel for older primary children written by a social media magician and Instagram sensation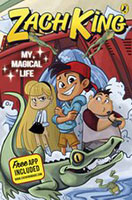 My Magical Life by Zach King


A debut middle-grade series from the mega-talented Zach King, full of laughs, zany action and more than a hint of magic. Read more…
The 7th Book in the Brotherband Fantasy series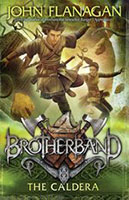 Brotherband 7: The Caldera by John Flanagan


Hal and the Heron Brotherband must infiltrate a pirate stronghold to rescue a future emperor in the seventh book of the worldwide bestselling Brotherband series. Read more…
Terrific and new New Zealand poetry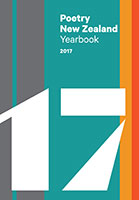 Poetry New Zealand Yearbook 2017


Continually in print since 1951, when it was established by leading poet Louis Johnson, this annual collection of new poetry, reviews and essays is the ideal way to catch up with the latest poetry from established and emerging New Zealand poets. Read more…
A Terry Pratchett compilation of short stories for end of year class reading or bedtime stories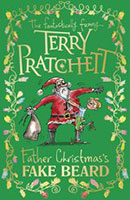 Father Christmas's Fake Beard by Terry Pratchett


A collection of Christmas stories from the fantastically funny Terry
Pratchett. With wonderful illustrations from Mark Beech, and a special, full-colour, collector's edition. Read more…
For the littlies an engaging story about pets and a Christmas tree from beloved Margaret Mahy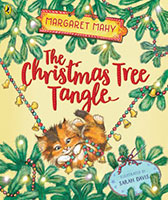 The Christmas Tree Tangle by Margaret Mahy & Sarah Davis


A typically exuberant Christmas story from the beloved Margaret Mahy. Read more…
A search-and-find maze book for 6 to 10 year olds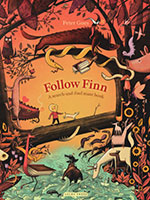 Follow Finn by Peter Goes


A magnificent search-and-find book of mazes and more, from the author of international bestseller Timeline. Read more…
A Picture Book Deal!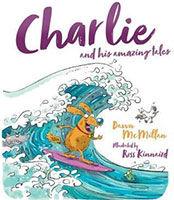 Charlie and His Amazing Tales by Dawn McMillan & Illustrated by Ross Kinnard


I've found my new dog! I know he's the one! He's a walker, a talker, a
bundle of fun. Read more…
2 escape into NZ and the World coffee table books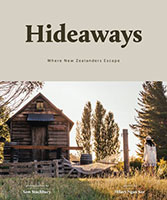 Hideaways by Sam Stuchbury & Hilary Ngan Kee


A stunning showcase of tucked-away escape spots all over New Zealand, and a tribute to a simpler way of life. Read more…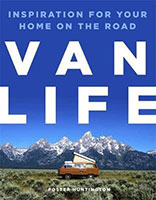 Van Life – Your Home on the Road by Foster Huntington


Showcasing hundreds of funky vehicles, awe-inspiring landscapes, and cleverly designed interiors in tiny spaces from around the world, Van Life is perfect for who anyone daydreams about living on the open road. Read more…
November's Cook Book Pick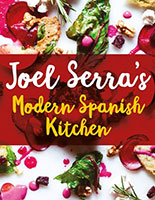 Joel Serra's Modern Spanish Kitchen by Joel Serra


Stunningly photographed by Mexican fashion photographer Aldo Chacon, Joel Serra's first cookbook offers a vibrant, fresh take on Catalan and Spanish cooking by a charismatic young Antipodean chef with Catalan roots. Read more…
Displaying the innovative approach of 202 World-changing Kiwi inventions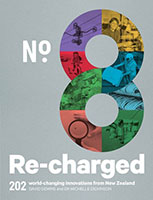 No.8 Re-charged – 202 World-changing Innovations from New Zealand by David Downs & Michelle Dickinson


A follow-up title to the hugely successful No. 8 Re-wired. Take notice, world, New Zealand is undergoing a re-charge. Read more…
Every School Library Social Sciences section should have a copy!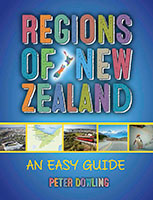 Regions of New Zealand: an easy guide by Peter Dowling


Where are the regions of New Zealand? How did they develop? What makes them special and cool to visit? Read more…
The perfect gift diary and blogging enthusiasts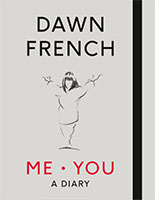 ME. YOU: A Diary by Dawn French


It's interactive – the reader and Dawn will spend a year together travelling through the days, the months and the seasons of the year to make sense of it. Read more…
The New Edition Art Activity Book inspired by Te Papa's National Collection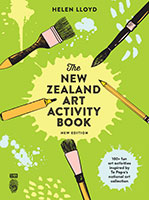 The New Zealand Art Activity Book – New Edition by Helen Lloyd


100+ art activities inspired by Te Papa's National Art Collection. Read more…
A saving the whales story for 8 years and under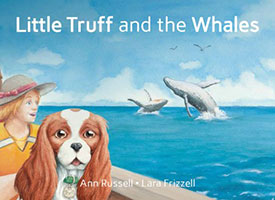 Little Truff and the Whales by Ann Russell & Lara Frizzell


Beautifully written and illustrated this is a warm and inspiring book which includes conservation messages to grip the reader as the well illustrated story unfolds. Read more…
'The Christmas Present' for all autobiography enthusiasts!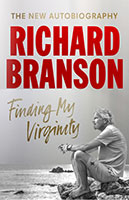 Finding My Virginity – The NEW Autobiography by Richard Branson


The follow-up to the 2 million-copy-selling autobiography Losing My
Virginity, documenting the incredible truth of the last twenty years in Sir
Richard Branson's life. Read more…
For all Animal Kingdom enthusiasts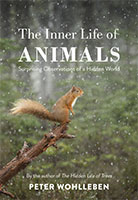 The Inner Life of Animals


Surprising Observations of a Hidden World by Peter Wohlleben. Read more…
Want the latest updates to our cycle trails then get this book!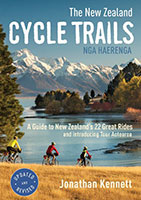 The New Zealand Cycle Trails – Nga Haerenga by Jonathan Kennett


How to enjoy New Zealand's cycle trail network, by a writer who knows them like the back of his hand. Read more…
The Perfect History of NZ Picture Book for 8 to 10 year olds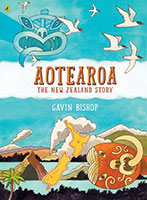 Aotearoa: The New Zealand Story by Gavin Bishop


Discover the story of New Zealand through this richly illustrated visual
history by award-winning illustrator Gavin Bishop. Read more…
More funny stories from best-selling Snake and Lizard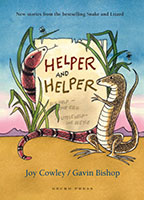 Helper and Helper by Joy Cowley and Gavin Bishop


More funny stories and wry observations with the bestselling Snake and
Lizard. Read more…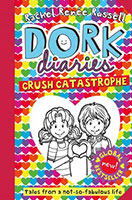 Dork diaries – Crush Catastrophe by Rachel Renee Russell


Nikki Maxwell, Queen of the Dorks, is back in the twelfth instalment of this bestselling series! Read more…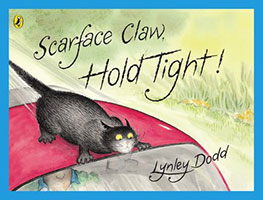 Scarface Claw, Hold Tight! By Lynley Dodd


Another rollicking picture book featuring the mighty Scarface Claw in the much-loved Hairy Maclary and Friends series. Read more…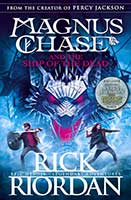 Magnus Chase and The Ship of The Dead (Book 3) by Rick Riordan


Rick Riordan's Norse hero faces his greatest challenge yet in the final
instalment of the series. Read more…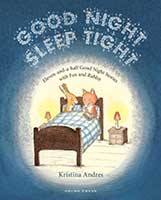 Good Night Sleep Tight by Kristina Andres


A beautiful read-aloud story book for all ages featuring 11½ goodnight
stories from friends fox and hare who help each other get to sleep. Read more…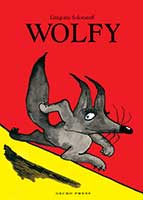 Wolfy by Grégoire Solotareff


Once upon a time there was a rabbit who had never seen a wolf, and a young wolf who had never seen a rabbit. Read more…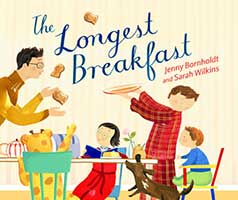 The Longest Breakfast by Jenny Bornholdt


The baby wants breakfast so Malcolm gets out of bed to get started. Read more…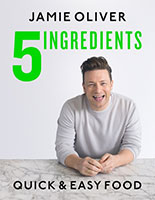 5 Ingredients – Quick & Easy Food by Jamie Oliver


Quick & Easy Food is the brand new cookbook from Jamie Oliver. Read more…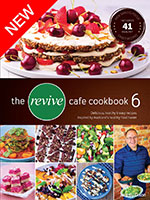 The Revive Café Cookbook 6 by Jeremy Dixon


80 all new recipes, 41 Dessert/Baking and non-bake raw recipes. Read more…
Historical novel from the most famous period of English history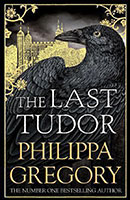 The Last Tudor by Philippa Gregory


The latest novel from #1 New York Times bestselling author Philippa Gregory features one of the most famous girls in history, Lady Jane Grey, and her two sisters, each of whom dared to defy her queen. Read more…
A brand new edition of Roald Dahl's very last story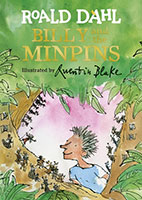 Billy and the Minpins by Roald Dahl


A brand new edition, illustrated by Quentin Blake for the first time. Pre-order now to complete your collection in time for Roald Dahl Day, September 2017. Read more…
Teen Fiction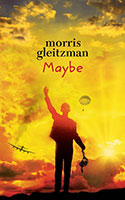 Maybe by Morris Gleitzman
The next powerful episode in the life of Felix, hero of Morris Gleitzman's multi-award-winning Once, Then, Now, After and Soon. Read more…
Latest in the Middle School series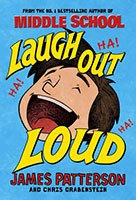 Laugh Out Loud by James Patterson and Chris Grabenstein
Get ready to Laugh Out Loud (a lot!) with James Patterson's newest illustrated middle grade story. Read more…
Cardboard Picture Book Fun!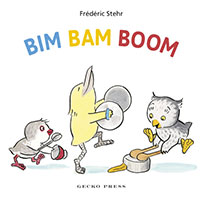 Bim Bam Boom by Frederic Stehr


What are you all doing with the pots, pans and spoons? Making music! A joyful celebration of the unwitting naughtiness of toddlers. Read more…
Real Life Adventures in Wild New Zealand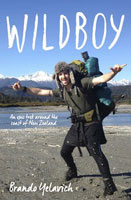 WILDBOY: To The Edge and Back by Brando Yelavich


More Adventures Through Rugged, Remote New Zealand. A heart-stopping account of Brando 'Wildboy' Yelavich's solo mission around Stewart Island – New
Zealand's harshest and most remote terrain. Read more…