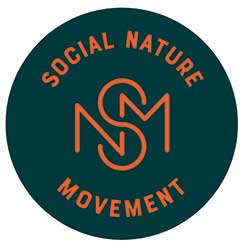 Nature experiences that move you
Location: Destinations throughout NZ
Using the great NZ outdoors as an adventure and natural classroom we connect you and your students with nature in a more conscious and meaningful way. We offer a range of fun and safe outdoor education experiences that positively challenge and inspire youth to seek more and learn more.
Our one-day outdoor education 'forest school' programme is locally in Auckland, offering students an alternative education once a week. We have many other programmes land, water and snow-based.
For School Camps or School Grounds sleepovers, our unique Bell Tent Glamping options are available throughout the North Island.
Also available are School Holiday programmes, family excursions, weekend trips and much more available through New Zealand.
During outdoor education programmes, students will take part in a broad spectrum of outdoor activities. To find out more about our comprehensive range of activities please visit our schools page
In addition we cater for Clubs, Teacher Conferences, Sports, Corporate Groups, Weddings, 21st Birthdays and General Events needing marquees, accommodation and activity services or hire.
P: 0800 76 62 66