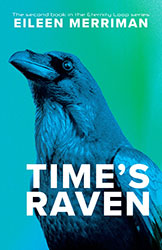 Can you escape an eternal loop?
Book 2 of the gritty, fast-paced, thought-provoking Eternity Loop series.
What's done cannot be undone. Don't forget.
Having broken the rules against time travel, Indigo is in trouble with everyone, but at least the problem of Billy Raven has been solved – hasn't it? Indigo isn't totally sure. She's not sure about a lot of things: whether Rigel will choose her over Brie, where Andromeda comes from and what the mysterious Eternity Loop is.
She will find out soon enough. It is only a matter of time.
Categories: Fantasy & Science Fiction
Reading age: 14 to 20 years
RRP: Paperback NZ$22.00
Published in NZ by Penguin Random House New Zealand