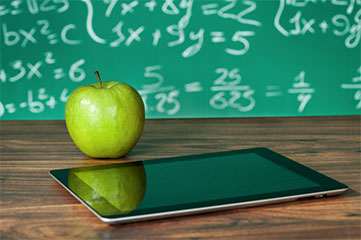 IT Professionals New Zealand (ITP), New Zealand's largest tech body, and teachers have welcomed the new draft Digital Technologies school curriculum, along with significant funding support for the implementation of the curriculum.
Education Minister Nikki Kaye has released for consultation the largest shift in the New Zealand school curriculum in 10 years, the introduction of Digital Technologies alongside Maths and English as a key focus area of the New Zealand Curriculum.
ITP Chief Executive Paul Matthews said: "This isn't just about changes to a curriculum, but about positioning New Zealand at the forefront of today's digital world and equipping students with the skills they need to not just survive, but truly thrive as they navigate through it."
The draft curriculum changes include significant learning outcomes for both Computational Thinking, and Designing and Developing Digital Outcomes throughout all year groups in primary and secondary schools.
"We're really excited about what's been announced," Matthews said. "This doesn't just tinker around the edges, but positions Digital Tech as a core component of the school curriculum, from Year 1 right up to senior secondary."
Matthews also welcomed the significant $45 million funding announcement made alongside the release, including $21 million towards supporting teachers getting up to speed in teaching the new material.
"One big issue with previous changes in this area was that the Ministry hadn't put the funding in to help get teachers up to speed. We strongly welcome this initial funding announcement to address this concern.
"This is a ground-breaking announcement and we're genuinely excited with how this will equip students for the future."
NZEI Te Riu Roa has welcomed Kaye's offer to work alongside the profession on how to implement the government's digital fluency package in schools.
NZEI President Lynda Stuart said the $40 million package (including $24 million of new money) would help schools and teachers to equip students with the digital technology skills and confidence they needed in a changing world.
"Minister Kaye has also acknowledged our concerns about ensuring that teachers have the time to absorb and put into practice the professional learning and development they will be receiving.
"This is a big shift in curriculum focus and the Minister is keen to get it right and work through it with the sector, which we're really pleased about," she said.
Stuart said it was also positive to see that digital fluency would receive a greater emphasis in initial teacher training, to ensure new teachers were ready to deliver the new curriculum content.
"However, we still need to go through the details of how it will work. For example, will ITE take longer in order to include this additional training, or will emphasis on other areas of the curriculum be reduced? It would certainly be troubling to see initial teacher training further reduce focus on subjects like the arts."