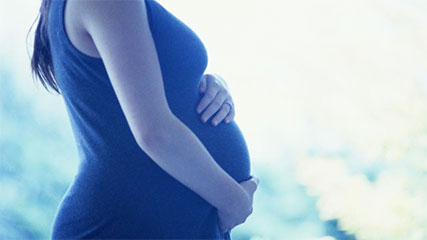 The teen birth rate has dropped each year since 2008, Stats NZ reports.
In 2016, the rate was 16 births per 1000 women aged 15–19 years – half the 2008 rate of 33.
"The teen birth rate has also fallen across the Tasman, but Australia's rate remains lower than New Zealand's," population statistics senior manager Peter Dolan said.
The teen birth rate in Australia dropped from 18 per 1000 in 2008 to 12 in 2015, the latest year data is available.
Within the 15–19 age group, birth rates increase with age – from two per 1000 at age 15, to 35 at age 19. All ages in this group had significantly lower rates in 2016 than in 2008.
Just four per cent of the 59,430 births in 2016 were to teen mums, compared with eight per cent of births in 2008.
In 1962, when birth (or fertility) rates were highest for women in their twenties, the teen birth rate was 54 births per 1000. While rates dropped for women in their twenties throughout the 1960s and 1970s, the teen rate increased to a peak of 69 per 1000 in 1972. The teen rate then decreased to 30 per 1000 in 1984.
Family First NZ says the "postpone sexual involvement" and "abstain" messages are getting through and are working. Less teenage pregnancies reduce the likelihood of a young teenage mum, the possibility of an abortion, and the potential for being sneaked off for an abortion without the parents being informed," Bob McCoskrie, National Director of Family First NZ, says.
"There is also evidence that the drop is because more and more teenagers are delaying sex. According to the Youth 2012 survey undertaken by Auckland University, the proportion of students who reported ever having had sex was similar in 2001 and 2007 (approximately a third) but was lower in 2012 – down to 24 per cent. And less than 19 per cent said they were currently sexually active."