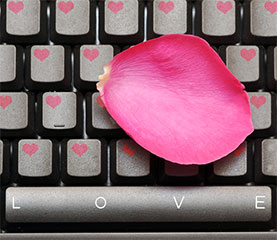 Nearly 70 per cent of New Zealand online daters have had a negative online dating experience, putting their safety and personal information at risk, according to new research.
The Norton Online Dating Survey reveals that many online daters have been the targets of scams and people with fake identities. Scammers continue to use online dating as a way to trick people into handing over money or enter a false relationship.
Despite these risks, online daters are taking their chances at finding Mr or Ms Right, with almost a third (31 per cent) finding a partner online. Over half (55 per cent) are spending one or more hours on online dating sites every day.
The majority of online daters (51 per cent) who have a negative online dating experience simply choose to ignore it. Those that do take action however, are most likely to block messages (48 per cent) or stop using the dating website or application (38 per cent).
Interestingly, the majority of New Zealanders find it hard to identify scammers (53 per cent) and 56 per cent would like website/app owners to take more responsibility for protecting them from the dangers of online dating.
Reassuringly, catfishing – being tricked into a romantic online relationship with someone who has a fake online identity – was rarely encountered in New Zealand (13 per cent).
New Zealanders frequently use online research to identify catfishers with over half of respondents becoming aware of a catfishing scam when they investigated profile details and found they were untrue (51 per cent), or found out a profile image was of someone else (also 51 per cent).
"Online dating can be a wonderful service for those seeking love, but these large online communities also make them an attractive target for scammers," Melissa Dempsey, Senior Director, Norton Business Unit, Asia Pacific and Japan, Symantec, said.
"While many do find love online, those that are victims of fake scams and false identities are often left with financial damage and emotional distress."
Common Online Dating Pitfalls: Lies and Oversharing
Many online daters (43 per cent) lie by exaggerating or misrepresenting their online dating profiles – usually the touch up of a photo or some dramatic change in their profile information, to make them appear more appealing and attractive.
New Zealanders admit they are most likely to lie about their income (27 per cent), followed by their physical description, weight and interests/hobbies (all 25 per cent). To want/have children (19 per cent) was the thing people were least likely to lie about, followed closely by age (22 per cent).
Women are most likely to be sceptical of people's claims about their relationship status (42 per cent), while men are most likely to doubt people's claims about their age (34 per cent).
Women are less likely to engage in deceitful behaviour: 62 per cent of them claim they have never exaggerated their profile details. Men, younger people (aged 16-29 and 30-44) and those currently dating, are most likely to embellish their dating profiles.
LGBTI people were, in general, more likely to exaggerate their profiles than heterosexuals, 44 per cent of heterosexuals admitted some deceit, compared to just over 60 per cent of LGBTI online daters.
Over one in five online daters (21 per cent) are also using online dating platforms to send potentially compromising photos or videos to strangers, putting them at risk of having images publicly released without their consent.
How to spot online dating scams:
Be wary of individuals contacting you with a sob story, asking you for money. If you encounter any of these individuals, report them to the service you are using and then block them.
To help verify the identity of the person that you're talking to, ask for a recent photo. If they protest or makes excuses as to why they can't provide a photo, it is best to err on the side of caution.
If someone requests a webcam chat, be especially careful about your behaviour. The person can record the webcam session and they can use it to blackmail you. If the conversation you're having starts to take an uncomfortable turn, disconnect the chat.
Don't visit links sent to you by people you haven't talked to for very long. Scammers will pose as a member and try to get people to click on links, usually leading to porn or webcam sites, and sometimes even leading to malicious sites that download malware onto your computer.
Scammers create fake profiles that are run by programs called bots, to get you to click on a link that will lead to either porn, malware or scam you out of credit card information. It's actually quite easy to spot a bot, as they have a set of predetermined "canned" responses. If you notice that the conversation you're having seems a bit off, or the person isn't answering your questions directly, chances are it's a bot.
Profile Dos and Don'ts:
Create a username and password that you have not used on any other accounts. Your username can be searched, and anything tied to that username can come up easily.
Set up a separate free email account to solely use with your dating account that has a unique name. Most sites offer their own in-site messaging that protects the anonymity of their members; however, people will often move their conversations to email or telephone as they get more friendly online.
When choosing an online dating site or app, be sure to choose a reputable, well-known service. Research the sites you're interested in. Some sites allow you to either delete or disable your account. Since users sometimes return to online dating, the site retains your information. Make sure you check the site's privacy policy and verify how data with these accounts are handled. Some dating sites make profiles public by default, which means that they can be indexed by search engines.
Join a paid site. Since members have to pay to communicate with each other, it's likely that there will be more legitimate daters and less scammers. Some of the paid services also conduct criminal background screenings.