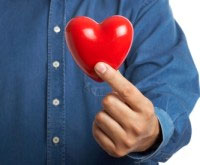 A new study which found Kiwis do not consider the potential impact of their food choices on their cholesterol levels is worrying according to a leading academic expert.
Ministry of Health statistics show around one in four New Zealand adults need to manage their cholesterol levels for their heart health.
But a new study has shown that almost half of Kiwis don't take into account how their diet could be impacting their cholesterol levels.
Cholesterol is a waxy substance found in blood. While it is needed to build healthy cells, elevated cholesterol can impact heart health.
The nationwide Weet-Bix Cholesterol Lowering Study investigated New Zealanders awareness of, and attitudes towards cholesterol.
The research found that four in 10 adults get themselves tested regularly and nearly two thirds of Kiwis have high cholesterol, or know someone who has high cholesterol.
The survey also showed that around half (47%) of respondents said they do not consider the potential impact of their food choices on their cholesterol levels.
Professor in Human Nutrition and Medicine at Otago University Dr Jim Mann says this is a concern.
"The really interesting thing is while a significant proportion of New Zealanders in the recommended age group are getting their cholesterol measured, the problem is they're not doing anything about it," he says.
More than half (57%) of respondents in the study said they knew the difference between good (HDL) and bad (LDL) cholesterol.
"I think it's good to know the difference between good and bad cholesterol but I don't think that is the critical thing in the public health message at all. It's more important that we persuade Kiwis that it's worth them actually doing something about their cholesterol," Professor Mann says.
"Cholesterol remains an incredibly important determinate of heart health and it always has been and still is, and although there are a number of other contributing factors identified it has not diminished the importance of cholesterol.
"People need to act on their cholesterol, they need to understand how their food and lifestyle choices impacts on their cholesterol," he says.
Professor Mann's advice for those who have been told they need to manage their cholesterol is to implement a number of lifestyle changes, including the substantial reduction of saturated fat wherever possible from their diet.
"There is a role for a range of other modifications including increasing polyunsaturated fats, dietary fibre, and plant sterols, all of these dietary factors can influence cholesterol levels," he says.
The study showed that for the remaining six in 10 Kiwis who don't have their cholesterol levels monitored every two years, complacency and a general lack of understanding of the factors influencing cholesterol levels were primary reasons for not getting tested.
A quarter of these Kiwis say they have never thought about having their cholesterol tested, a fifth (21%) said their doctors had not suggested they be checked, while others felt maintaining a healthy diet (18%) and lifestyle (17%) or a lack of family history of high cholesterol (13%) alone was sufficient.
Cholesterol Lowering is a convenient way for consumers to effectively take charge of their heart health," he says.