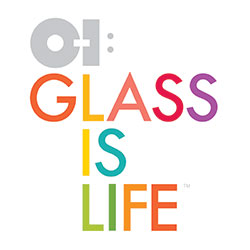 Applications are open for schools to apply for an environmental project grant from the O-I New Zealand Environmental Fund. The fund allocates between $250 to $10,000 to projects, with nine grants awarded to kindergartens, primary, intermediate and secondary schools.
The O-I NZ Environmental Fund encourages students to look in their own backyards to discover ways they can minimise environmental impact and work with the local community to coordinate initiatives that will benefit their school and society.
The fund helps to develop students' understanding of the environment and the need to protect it and will allocate $25,000 in school grants this year.
If your school is interested in submitting an environmental project to the 2018 O-I NZ Environmental Fund, please download and submit an expression of interest form (www.recycleglass.co.nz). The website also provides more information about the fund and project guidelines.
The deadline to submit expressions of interest is 31 March 2018. Remember to indicate which category of funding you wish to enter.
The O-I New Zealand Environmental Fund was established by O-I NZ in 1983 and has since provided more than $745,000 in study grants to over 400 schools across the country.
"As New Zealand's only glass container manufacturer with a strong sustainability focus, we are proud to support a program that develops students' skills in identifying, investigating and finding solutions to environmental issues," said Penny Garland, regional cullet manager, O-I New Zealand.
Grants from the O-I NZ Environmental Fund are assessed against application criteria and allocated by a committee comprising of staff from O-I New Zealand, members of the Ministries of Environment and Youth Development and a senior representative from the education sector.
Past projects have included studies on topics such as marine environments; the impact of farming, industry and recreation on waterways and lakes; investigations into alternative energies; monitoring and eradication of pests and noxious weeds; and the creation of native bush corridors for birds and animals.
Expressions of interest are due 31 March 2018. Relevant criteria and category details can be found at www.recycleglass.co.nz.
About O-I
Owens-Illinois, Inc. (NYSE: OI) is the world's largest glass container manufacturer and preferred partner for many of the world's leading food and beverage brands. The Company had revenues of $6.8 billion in 2014 and employs approximately 21,100 people at 75 plants in 21 countries. With global headquarters in Perrysburg, Ohio, USA, O-I delivers safe, sustainable, pure, iconic, brand-building glass packaging to a growing global marketplace.
For more information, visit o-i.com.
O-I NZ is the country's only glass container manufacturer and supplies high-quality glass bottles and jars to a range of leading food and beverage brands. O-I is New Zealand's largest user of recycled glass and employs around 260 people at its Auckland manufacturing facility.
For more information, contact:

Penny Garland

Regional Cullet Manager – Asia Pacific

+64 9 976 7127

Links:

O-I Environmental Fund: