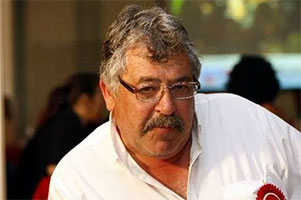 By Pat Newman
It's a matter of heath and safety for children and staff, and the level of services available are nowhere what is needed.
There is a real crisis in getting necessary help for kids in need up here in Te Tai Tokerau.
It is at such a level that I, as President of Te Tai Tokerau Principals Association, am seriously looking at publically recommending to principals to suspend severe behavioural needs children, when we can't get required help or services. It's now a matter of Health and Safety for staff and other children.
You know my history and views re suspension so you must understand the level of frustration I and other principals are feeling to even contemplate this.
FAS (Foetal Alcohol) Diagnosis up to 12 months and god only knows how much effective help available after that if ever.
ADHD Diagnosis 6- 12 months.
Access to suitable psychological counselling for severe abuse etc… what…. you joking.
Access to required funding to keep other kids safe. Two hours a day max if absolutely severe. although kids here for six hours a day.
This year we are spending hundreds of thousands on this at this school and its unsustainable. The same is at all schools throughout Te Tai Tokerau.
We will get about 60-80k towards this if lucky from CYF or MOE.
What we have is totally ineffective. It's not the agencies or areas like Special Education or Health that are at fault, in reality. They are totally snowed under and the funding to provide the required services doesn't fit the needs of the children up here.
Minister Parata does not appear interested. In fact, at a meeting in Wellington (late March), she demonstrated this, her answer is for schools was to band together and share this funding…yeah, right. Share what we don't have enough off and then we become the ones to blame.
I say to her, the $359 million set aside for Communities of Learning, her pet project, of which over $300 million has not been touched, should be diverted to help the current crisis her schools are facing. The fact that schools have not accessed it for COL must point to a lack of faith in her pet project anyway and would be not missed.
This year 95 per cent of my workload as a principal has been around trying to get help from totally under-resourced agencies and NGO'S. In all my years as a principal I have never known the numbers with such high-end needs.
And you wonder why I'm angry…
Please send feedback to: editor@tstnz.com